Xaliemer is the ninth plague in the Directors' Chain of Iniquity.  He is an abomination made in the form of the High-Power.  Xaliemer is described to be as tall as one hundred storeys.  In
The Star-Pix Defenders
, Xaliemer is sentenced to destroy the King Gonavin's kingdom on Star-Pix.  He is later sealed into a cerelean rock later called Pixaliemain (The Rock of Xaliemer).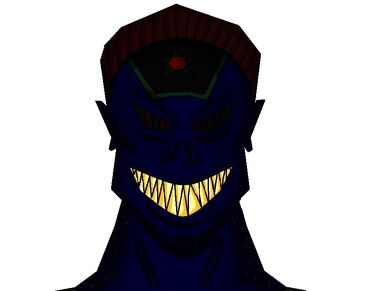 Ad blocker interference detected!
Wikia is a free-to-use site that makes money from advertising. We have a modified experience for viewers using ad blockers

Wikia is not accessible if you've made further modifications. Remove the custom ad blocker rule(s) and the page will load as expected.